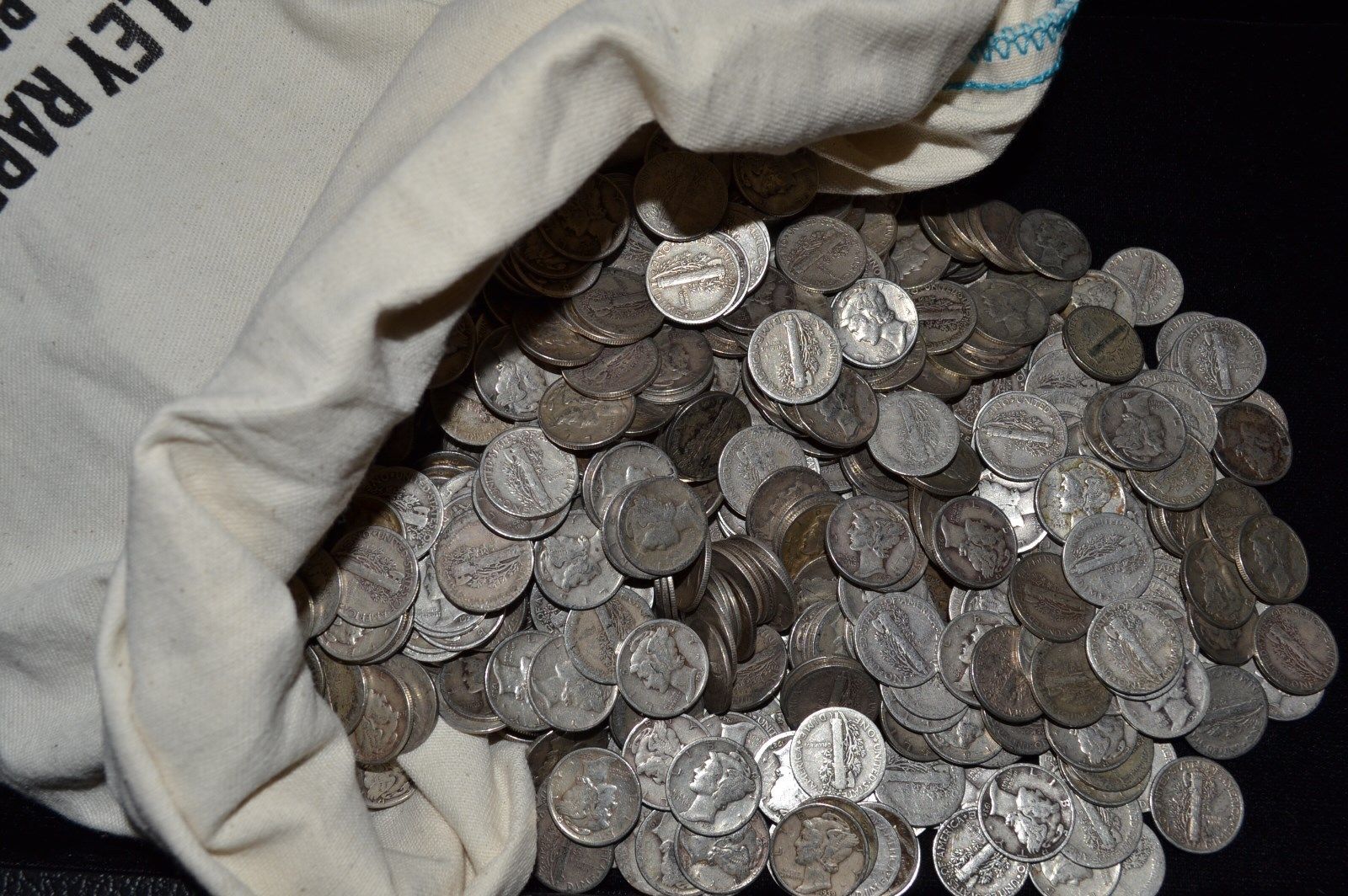 There are a number of different ways to buy silver.  In fact, there are so many things that one can consider when buying precious metals, it can all be a bit perplexing and intimidating.  Below are some considerations when buying silver.
Types of Silver Investment
In general there are two main ways to invest in silver.  You can own physical silver or what is called "paper silver".  Common types of physical silver includes bullion (bars, rounds, and coins), commemorative silver, 90% silver US coins, 40% and 35%  silver US coins, and world coins.  Circulated US and world coins are sometimes called junk silver.  Paper silver includes investments in ETFs, and futures.
You can also purchase silver for precious metals IRAs, and purchase silver on account.  Technically, silver that you have on account and in storage may be physical silver, however, because you can't hold it in your hands, I consider this paper silver.  I know this is a grey area and I am sure I will get a lot of arguments from storage facilities.  We won't discuss silver exposure through mutual funds ans stocks in this article.
First, it is important to know the pros and cons of each form of silver investment
Physical Silver
Silver is a store of value and a substantial amount of value stored in the form of silver won't take up much space in your house or apartment.  Silver bars, rounds, and coins don't take up much space at all.  It is precisely this portability of value, however, that can make large amounts of physical metal in your possession less than ideal for some people for safety reasons.   That being said, in a crisis, I believe that those who have some silver in their possession are going to feel a whole lot better about things than those who are trying to redeem their investment from a depository or storage account.
Another drawback of physical silver investment is the discount or premium that is sometimes assessed when buying and selling.  All precious metals come at a price, generally spot, PLUS a premium.  This is how precious metals dealers make money.  Even if you were to buy directly from the mint, you would still pay a small premium which goes to cover the costs of turning the raw metal in to a coin, marketing and general expenses.
If you want to buy silver, or gold for that matter, from an online dealer, be prepared to pay a premium of 3% – 15% more for the metal than the spot price.  You can see in some of our reviews the types of premiums we have paid in the past from some of the more reputable dealers.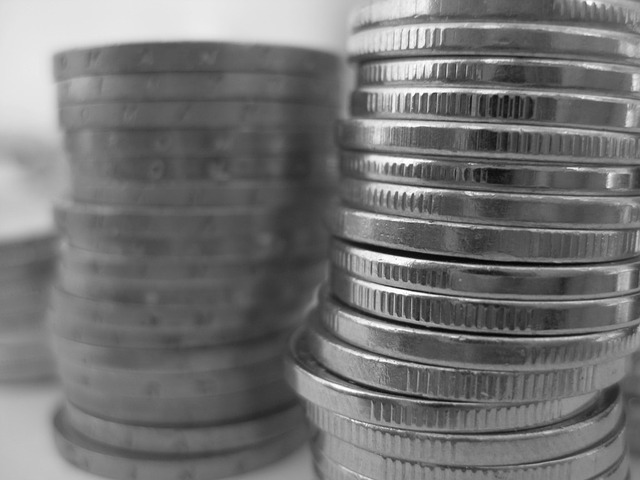 The premium should not dissuade you from making a long term investment, unless of course it is overly large.
Just be aware that if you were to ever sell the silver back to a dealer, you would at best be paid the spot price, plas a small premium depending on how in demand your silver products are.
If worst comes to worst,  some silver like 90% US coins, still has a currency value as well, so even if the metal becomes worth very little, you still have the face value of the the currency. For instance, a silver quarter will never be worth less than a quarter.
Gold and silver have never been worth zero (unlike some stocks)
I prefer physical silver and gold.  That way I know that I truly own my investment.
Silver ETFs
Silver can also be "owned" in paper form.  ETFs or Exchange Trade Funds track a group of stocks or a commodity like an index, but can be traded like a stock.  Silver ETFs such as SLV, SIVR, or DBS can be traded through brokerage services like Schwab, eTrade, Ameritrade, Fidelity and Merrill Lynch.  These ETFs track the price of silver.  When you invest, you are actually putting your money in a trust that holds the physical metal.  These funds have expense ratios like mutual funds, so besides buying the trust shares, you are also paying a manager.  Your ownership in these funds cannot be redeemed for physical silver.
Silver Futures
Silver futures contracts are a promise to buy or sell  a certain amount of silver by a certain date for a certain price.  For example, one might write a futures contract for 10,000 ounces at $18 by July 1st 2015.   One good thing about silver futures contracts is that they tend to correlate to spot prices very well.
Technically silver futures contracts can be redeemed for the physical metal, it is rare for traders to do so.  That is because futures contracts are highly leveraged.   That means that you can take a large position in silver with only a relatively small down payment.  Most contracts are cancelled before theie expiration date so investers don't have to come up with a large cash balance.  This leverage is great if you guessed the future price of the commodity correctly.  If you were wrong, your losses can be GREATLY magnified.
Silver on Account
Buying silver on account gives you a certificate which states your position while the seller holds the metal for you in their vault or warehouse.  Allocated accounts means that you own specific bars, rounds, coins, or junk silver.  If you ever want to take possession of the silver, the holder will transfer those products to you.  Uncllocated accounts means that you buy an interest in a "pool" of silver.  Your silver is mixed in with other customer's.  However, like a bank, the warehouse does not have to keep all silver on hand.  It is not very likely that there is a run on the pool, but it has happened in times of price volatility.  In some of those cases, investors had to wait for months to receive their silver or gold, or they were given cash instead.  Allocated accounts are the safest form of account purchasing.
One very interesting and tax advantageous way to invest in Silver and other precious metals like gold and platinum is through the use of an IRA or Individual Retirement Account.  IRAs have significant tax advantages and here in the United States, individuals are allowed to invest in precious metals through their IRA.  For instance, lets say that you are in the 25% tax bracket and you invest $5500 in your IRA.  You may be able to save (25% of $5500) or $1375 in income tax that year.
Products such as American Silver Eagles and America the Beautiful Coins as well as all .999 silver bars by all suppliers who are NYMEX or COMEX approved qualify for inclusion in the IRA.  These suppliers include companies like Johnson Matthey and Engelhard.  Products like Canadian Maple Leafs and Austrian Philharmonic rounds may qualify.
The process is pretty straight forward:  you would set up and account with an IRA custodian and fund your account, purchase qualifying products from a reputable dealer, and then send the metals to a qualifying depository.    Find more on Precious Metals IRAs here.
Where can you buy silver
Silver can be purchased from a number of sources all with their own pros and cons.
Local Coin and Silver Dealers
You can buy silver bullion, coins and even industrial silver shot from local coin shops, pawn shops, and jewelry stores.   One of the pluses of working with a local dealer is that you can talk to them face to face and even inspect products before you purchase them.  They may not have a large inventory, but what you see is what's available.  You can find stores near you in our Directory.  If you know of any others in your town you would like us to include, contact us to gives the details.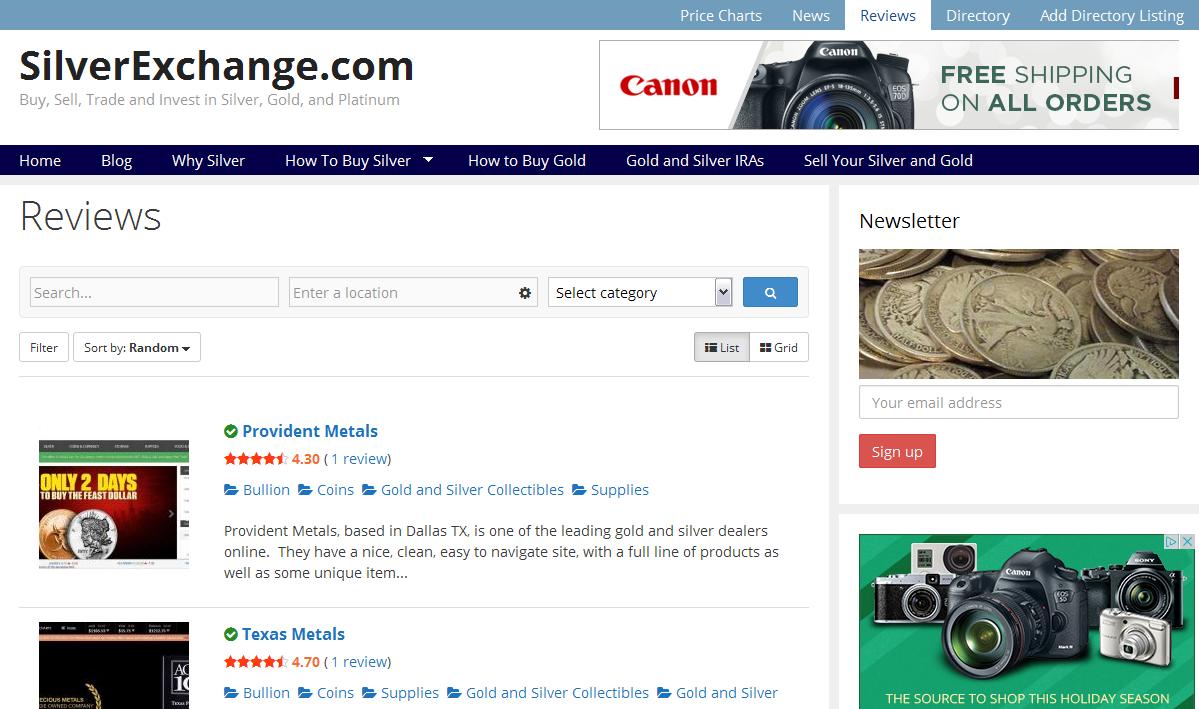 Online Precious Metals Dealers
Another easy way to purchase silver and gold is from one of the many fine online dealers.  Online dealers usually have a larger inventory of the investment grade silver bullion and coin products than the local guys.  The buying process is usually very simple and a number of forms of payment are accepted by most.  You probably will pay a small premium to use your credit card, however, this helps the dealers keep their costs down.  Furthermore, in the off-chance that something goes wrong, most credit cards have protection plans that will limit your losses.
There are some terrible dealers out there as well, so be careful.  A great place to start is by looking at some of our Reviews of gold and silver dealers we know.  As the SilverExchange.com community grows, more and more customer reviews will become available.
Other Places to Buy Silver
You can buy silver directly from the mints.  You can buy silver from coin and precious metals shows as well as gun shows, mining shows, preparedness shows, and others.  You can buy on EBay, Amazon, and even Craigslist.  We'll have more on those a little later.  You can buy in from classifieds and magazine ads.  You can even buy from dentists and technology companies scrapping old computers.
I would primarily stick to local coin shops and the name brand online dealers.  These are generally the safest, fastest, and lowest cost sources of silver for the average collector and investor.
As you can see, there are a lot of considerations when buying silver.  In the near future, we will have articles on silver bullion, including bars, rounds and coins with brands and sizes outlined for you, articles on junk silver, more detailed information on silver and other precious metals IRAs, and articles on how to sell your silver for top dollar.  Check back often!