A Gold IRA or Silver IRA are types of precious metals IRAs.   Precious metals IRAs are Individual Retirement Accounts wherein an investor hold metals as opposed to currency or paper based assets like stocks and bonds.   Individual Retirement Accounts provide tax advantages for your retirement savings.
The four types of precious metals allowed in an IRA are gold, silver platinum and palladium. But because most common of these metals purchased in
an IRA is gold, Precious Metals IRAs are often called "Gold IRAs".   Gold IRAs are typically Self Directed IRAs which allow a more diverse range of investments and give the account holder more control over their investments.  While Self Directed IRAs give one more control and can be more profitable than a traditional IRA, then can also have increased risk and additional responsibilities for the holder.   Self Directed IRAs are required by the IRS to have a qualified trustee or custodian to actually hold the assets of the IRA, to help the client process transactions and to provide administrative work on their behalf.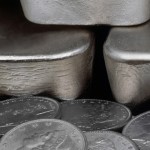 Why Precious Metals
1.  Precious metals act as a hedge against inflation.  Inflation is essentially the depreciation of currency value.  when currency value goes down because prices go up, gold and silver tend to increase in price.  These metals store wealth.  Gold and silver have a proven track record for thousands of years of providing safety in turbulent times.
2.  Industrial Demand.  One of the reasons that precious metals, and specifically silver, continue to retain value is because of their demand in industrial applications.  Silver has the highest electrical conductivity of any element and highest thermal conductivity of any metal.  Because of these properties silver finds uses in technology, and communications as well as the fast growing areas of solar energy and biotech.
3.  Global Demand.  With increased industrialization around the world as well as some nations trying to solidify their economies and protect their currencies, countries like India and China have been producing and importing record amounts of precious metals.  1000's of tons of gold per year are flowing into their vaults which only increases scarcity and value.  It has been estimated, by extrapolating the USGS numbers on remaining silver in the ground, that the world will be out of silver with in 25 or so years.  Unlike gold, silver is consumed, not recycled.
Permissible Gold and Silver IRA Investment Options
| Gold | Silver | Platinum | Palladium |
| --- | --- | --- | --- |
| American Gold Eagle Coins | American Silver Eagle Coins | American Platinum Eagle Coins | Canadian Maple Leaf Coins |
| American Gold Buffalo Coins | Canadian Maple Leaf Coins | Canadian Maple Leaf Coins | Various Bars and Rounds with at least .9995 purity |
| Canadian Maple Leaf Coins | Austrian Philharmonic Silver Coins | Australian Koala Coins | |
| Austrian Philharmonic Gold Coins | Mexican Libertad Coins | Various Bars and Rounds with at least .9995 purity | |
| Australian Lunar Series Coins | Chinese Panda Coins | | |
| Australian Kangaroo Coins | Australian Kookaburra Coins | | |
| Various Bars and Rounds with .995 purity | America The Beautiful Coins | | |
| | Various Bars and Rounds with at least .999 purity | | |
*Check with your dealer to make sure that the bullion you choose is IRA approved.
How Precious Metals IRAs Work
Open a Self-Directed IRA account.  The process can be accomplished fairly quickly, with many custodians able to accomplish the task in 1 or 2 business days.  See below for a list of IRS approved custodians.
Fund your account.  Once your account is set up, you simply wire or transfer money to the custodian.  If you are rolling over an account, your custodian will walk you through the process.
Choose your dealer and depository.  Make sure you do your due diligence.  You can find dealers in our reviews section.
Fill out a Buy Direction Letter, or similar form and a Depository Election Letter or similar form.
Make a purchase at a dealer.  (The dealer will send the invoice to your custodian and they will pay out of your IRA account)
Your custodian will set up an account on behalf of your IRA account at your chosen depository and direct the dealer to send your purchase there.
Gold and Silver IRA Rollovers
You can "rollover" or move your funds from one IRA into another.  You may choose to fund your self directed IRA by transferring all or a portion of an existing Traditional, Roth, SEP or Simple IRA.  You may also be able to rollover funds from a 401k, 403b.  Your custodian can help you through all of this.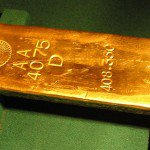 Distributions
You can withdraw money, or in the case of a precious metals IRA, assets out of the IRA.  Starting when you are 59.5 years old, you can withdraw assets penalty and tax free.  In the case of a gold IRA, you may choose to have the custodian sell the gold for market value and transfer to you the cash, or they can send you the metals.  Remember that transportation and handling has a cost to the custodian that is passed on to your IRA and ultimately to you.  You can also elect to receive distributions before you are 59.5, but you will pay a 10% penalty.
Remember, when you are buying precious metals for your account.  At some point you will want, or be forced to take a distribution.  If you want to receive the gold, silver or platinum, make sure it is in a form that is inexpensive to transport, easy to sell, and is safe.
Choosing a Custodian
SilverExchange.com doesn't recommend any particular custodian at this time, but below is a list of custodians that we know of that you may find helpful.
New Direction IRA
Phone: 877.742.1270
Fax: 303.665.5962
Goldstar Trust Company
Phone: 800.486.6888
Fax: 806.655.2490
American Estate & Trust, LC
Phone: 702.331.7305
Cell: 801.683.9291
Provident Trust Group
Phone: 702.434.0023
Fax: 702.253.7565
Self Directed IRA Services
Phone: 866.928.9394 or 512.637.5739
Fax: 512.495.9554
Gold IRA Depositories
Some of these custodians can help you find depositories. You can also talk to depositories like Brinks, CNT, or First State.
NOTE – When choosing a precious metals dealer, be wary of one who will try to talk you into buying numismatic gold or silver for your IRA account. Numismatic investments are much riskier than bullion and while there is a potential for a greater return, there also is a potential for great loss, especially when you don't even get to see your "one of a kind St. Gauden's $20 gold coin with the extra sharp detail and double die error" in person until it is distributed from the IRA account. I would start out conservatively and make a precious metals IRA just a part of my overall investment strategy.